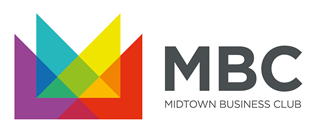 All change (again). 2021, like 2020, brought exceptional change to us all; and we'll need to adapt further to meet ever-changing market forces, legislation and regulation in the New Year. Some we can plan for. Some we can try to predict.

Join us for a 360 degree discussion looking at key changes and challenges that we'll all be facing.
Chief Economic Adviser to the London Property Alliance (CPA & WPA), Chair of Central District Alliance and Hatton Garden BIDs, Economist Alexander Jan, will detail the overall trading landscape in 2022 before handing over to Jules Hind of Farebrother for a look into our Midtown office market, Jonathan Bruck from Armstrong Teasdale for a jobs and employment rundown and expert tax and business advisory partner Andrew Sanford, from our hosts Blick Rothenberg, who will guide us through his tax and business growth predictions.

All supplemented by an extended Q & A session.

Webinar details

Date: Thursday 20 January
Time: 9:30AM - 10:30AM (GMT)

If you have any questions you would like answered during the session, please submit them in the questions and comments box in the registration form.