Establishing a Business in the UK Guide
The UK continues to break records for attracting foreign direct investment and remains a key jurisdiction for groups expanding internationally.
The Government has a strong desire to uphold this rich history and is committed to making the UK the best place in the world for international investors. This is supported by the ongoing reform of the UK tax regime and the launch of new initiatives. These initiatives include the 'Office for Investment' that will provide dedicated support to inward investment projects and a "10 point plan" for the UK to be a leader in green and sustainable technologies and finance.
We have developed this guide to provide practical information on the UK tax and accounting implications of setting up and running a UK business.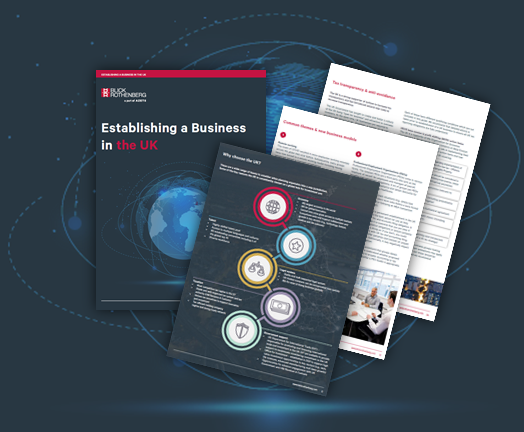 Contact us
We hope you've found the information and resources on this page useful.
If you would like to discuss your specific circumstances and how we can help your business expand globally, please fill out this form and one of our team will get in touch with you.