Global Talent 2022
Global trends, risks and solutions
Thank you for your interest in our Global Talent report designed to help you understand emerging talent trends and best practice in 2022.
We hope the guide enables you to build a global talent strategy, expand your talent pools, reduce costs and create a roadmap to scale quickly.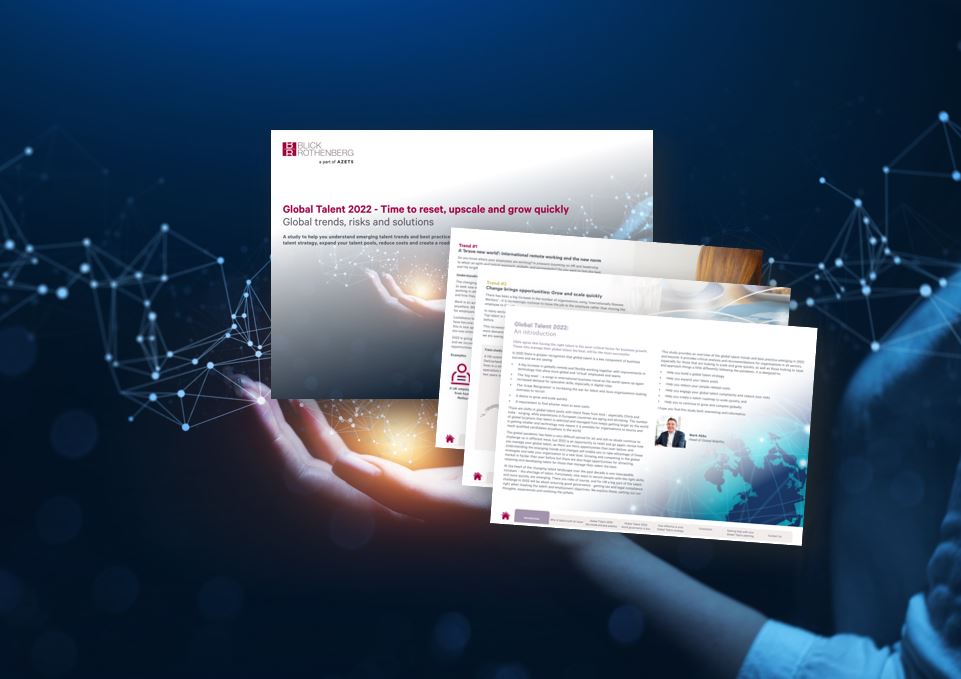 Would you like to know more?
If you would like to discuss this report or have any questions, please get in touch with your usual Blick Rothenberg contact or Mark Abbs using the details below.
You can also read our latest news and insights on our Global Mobility hub page.
You can also sign up to receive important updates delivered directly to your inbox.
Mark Abbs
Partner and Head of Global Mobility


I am a UK and US expatriate tax specialist and I joined Blick Rothenberg in July 2011 where I head up the firm's Global Mobility practice.
I have 25 years' experience advising companies on their global mobility, tax and HR issues, with particular expertise helping organisations in the technology, financial services, life sciences, oil and gas and luxury goods sectors. This includes 16 years working at the Big 4 accountancy firms.