A dedicated specialist team to support your international needs
We are proud to celebrate our growing team. The global workplace has changed so much in recent times and our goal is to provide high quality and tailored support to help our clients solve these complex international issues and maximise opportunities.
Our award-winning Global Mobility team of advisers are based in London but are supporting clients everywhere.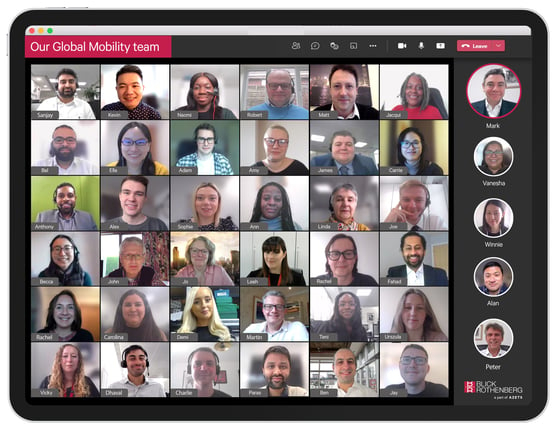 Our unique size and market position allows us to provide a high-quality and personal service that is both truly independent and highly regulated.
We provide world-class, tailored advice to large and small international organisations around the world that have employees who travel and work internationally, or remotely. We support them with all their people-related tax issues, compliance needs and advise on how best to structure employee reward and policy.
We also work directly with expatriates, executives and board directors who work internationally and therefore need support with both their reporting obligations and international tax planning. Tax is personal and we customise our advice to each client's specific needs, giving practical, clear, and action-based guidance and recommendations to help them make informed decisions.
Our expatriate technology is not only market-leading, but we use it a little differently – supporting you in a more tailored way to help you track and meet your complex international reporting issues. We believe in the use of technology but not at the cost of personal service. Even in a technological world a tax adviser should still make their clients feel special.
Globally Remote Working – work from anywhere
Watch our two part video series featuring Global Mobility Partner Alan Tam and Blick Rothenberg's HR Director Claire Hammond as they discuss the opportunities and challenges of globally remote working.
Smart Moves 3.0: Globally Remote Working Guide
How to navigate a rapidly changing working environment as a result of COVID-19.
Whether remote working is by design or necessity, employees working outside their country of employment can have unintended consequences for their employers, as well as themselves.
Globally Remote Working – the future is now

!
Do you want to hire the best and the brightest anywhere in the world?

Do your employees work from anywhere?

Do you know where your employees are working?
Visit our
Globally Remote Working hub
for the latest news and insights.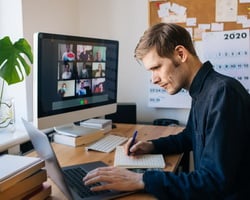 Top tips to adapt your people strategy in a downturn
The changing landscape over this year has forced many employers to seek new ways of engaging with their employees, manage their people-related costs, increase savings and reduce risks.

As an employer what should you be thinking about?

We recommend ten key people focus areas to help you adapt and grow.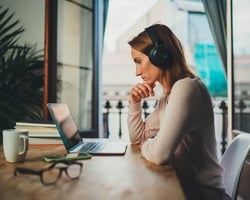 The impact of globally remote work on the taxation of UK pensions
The new global workplace and the way in which we work has changed dramatically.
With advances in technology and communications, it has never been easier for employees to work anywhere.
However, globally mobile employees can bring new complexities for employers. In this article we look at the impact of globally remote work on the taxation of UK pensions, and specifically auto-enrolment.