Brave by name and brave by nature, this new podcast series is different.
Hosted by journalist and broadcaster Declan Curry, the series focuses on providing market updates, practical guidance, timely insights, and professional opinions from our industry experts, and aims to help entrepreneurs make informed business decisions.
Declan was one of the BBC's most recognisable business presenters and presented business news on BBC One's breakfast television for almost a decade. He also hosted BBC Two's Working Lunch and programmes about strategy and leadership on BBC Radio 5 Live and about personal finance on the BBC News TV channel.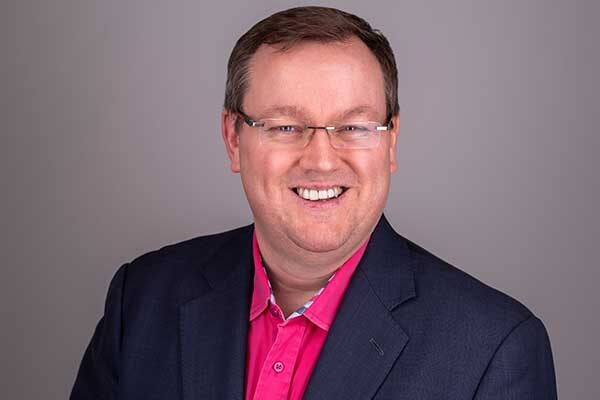 NEW - Episode 3:
The 4 Key TRAPs of Global Remote Working
Hybrid working has been a key outcome for many businesses following the global pandemic, but are you prepared for the four TRAPs?
In this episode we discuss the issues businesses are facing, and how to overcome them. Joining in the conversation from Blick Rothenberg is Mark Abbs, partner and head of the Global Mobility team and Alan Tam, Global Mobility Partner. Our guest is Harvey Perkins, director of HRUX - a company which focuses on delivering technology solutions for clients with complex tax and related issues.
Episode 2:
Adapting Your Workspace to the New World
We look at the key drivers of demand across the commercial property sector, what businesses are planning to do with their workspaces, how they can potentially take advantage of tax incentives for office refits, and what the office of the future looks like.
Joining in the conversation from Blick Rothenberg is Heather Powell, Head of Property & Construction and Sean Randall, Stamp Duty Partner. Our guest is James Saunders, Project Management Director at Arcadis, the leading global Design & Consultancy for natural and built assets.
Episode 1:
How brave was the Autumn Budget?
Recorded the morning after the Government's Autumn Budget 2021 announcement, our CEO Nimesh Shah, Corporate Tax Partner Rob Goodley, and Audit, Assurance & Advisory Director Simon Rothenberg discuss the Chancellor's latest decisions and how these will affect everyone from individuals to owner managed businesses and corporates.
Be the first to hear when a new episode is released
Updates, News & Insights
Delivered directly to your inbox
Complete the form to receive the latest news and insights from Blick Rothenberg on the topics of interest to you.
To recieve notification when a new episode of BRave Business is released tick BRave Business podcast, you can also select from a range of other topics that you may wish to recieve updates from us on.
You can come back at any time and update your preferences.
You can select multiple topics

If you are returning to update your preference choices resubmitting the form will reset all your topic preferences




- Any that you previously had selected that you wish to continue recieving updates for must be reselected alongside any additional topic areas

Submitting a form with no topics selected will clear all previous preferences*
Receive updates from Blick Rothenberg
*This preference centre allows you to choose areas of interest so that Blick Rothenberg can send you relevant information and updates.
It does not opt you out of marketing communications from Blick Rothenberg - To do so please follow the links in the footer of our emails to update your communication preferences.