The wide range of opportunities and challenges facing the Property and Construction sectors can, without careful planning, result in a cash-flow crisis.
Current examples of these include significant increases in labour and material costs as well as the recent change in the tax regime for residential developers increasing the tax payable on developments, both of which reduce the capital retained in the business.
The pandemic, Brexit and other factors have impacted the Property and Construction sector, but as we emerge into the new world, there are opportunities that businesses in this sector can, with careful planning, take to build their businesses.
Property and Construction companies:
with a clear understanding of their position in this changing landscape

continually monitoring their financial results with a focus on optimising cash flow

investing in identifying and then addressing issues as they arise

will be in the best position to thrive and to grow their business as the economy recovers.
How we can help
Our multi-disciplinary Property and Construction team provide practical, user-friendly guidance to help companies adapt to the changing world and grow their business. We do this by providing commercially focused advice drawing on our expertise that encompasses all financial reporting, budgeting and tax matters – from SDLT to VAT, from Corporation Tax to Capital Gains Tax.
Our expert team work collaboratively to deliver the best service to our clients. You will deal with one lead partner, who is able to call upon the depth of expertise in the firm, co-ordinating the services you require and ensuring that these reflect your needs and ambitions.
Below we give three examples of the way we can support Property and Construction businesses like yours to adapt to the changing world and maximise their opportunities for growth.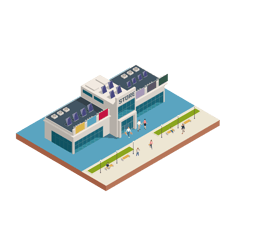 1. Adapting your property portfolio
Many property investors are exploring the 'alternative asset classes' that are emerging. Many offer more exciting returns and better opportunities to maximise value, yet the financial reporting and tax regimes for these assets may be very different to the rules governing the current portfolio. We work with our clients to ensure that investment appraisals reflect these differences, enabling investors to make informed decisions and ensuring the correct filings are made if the portfolio changes.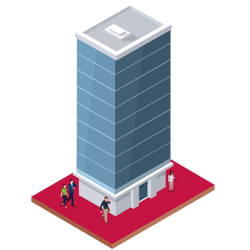 2. Adapting to new tax regimes
The UK Autumn 2021 Budget announcement included details of the new Residential Property Developers Tax that is being introduced from April 2022. However, this is just the most recent of a number of significant developments that are changing the UK tax landscape for property investors and developers. Non-Resident landlords are now subject to the UK Corporation Tax regime and all companies are subject to the interest restriction rules, which can significantly increase the tax payable by landlords and developers where the interest charge is more than £2,000,000 across the group in any year.
We help our clients identify the tax changes that will have an impact on their businesses and assist in assessing the changes that will result to their tax liabilities , accounts, retained profits and cash flows.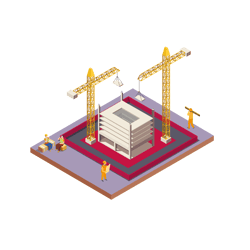 3. Growth through joint ventures in the new world
Companies in the Property and Construction sectors have historically been involved in joint ventures with investors as well as peers. Sharing the risk and the cost of funding, allowing access to skills which are rewarded with a profit share rather than a monthly fee, and releasing access to sites that would otherwise be unavailable has all enabled businesses to expand and undertake developments that may otherwise never be started. We work with our clients in giving advice when joint venture (JV) teams are being brought together to ensure that the JV can operate in a commercial way and is as tax efficient as possible for all parties.
The Annual Landlords Survey:
Spotlight on EPC
In its drive for the UK to reduce carbon emissions and reach net zero by 2050, the UK Government has imposed new guidelines meaning many landlords now find themselves having to make a range of improvements to their rental properties.
Which ones are affecting you and how does this compare to other landlords?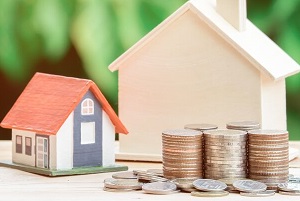 Steps residential developers need to consider to mitigate potential VAT costs
With the sector feeling the impact of the economic climate, developers struggling to sell new dwellings may turn to letting as an alternative.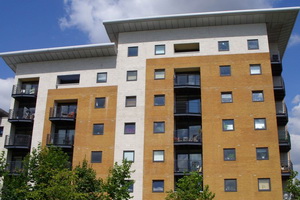 Landlords need to get tax relief for energy efficiency improvements if the 2050 greenhouse gas deadlines are to be met
No Government funding to achieve net zero emissions means landlords need to maximise the tax relief they can claim.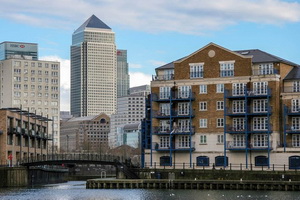 Property conversions and VAT
When does a meaningful start to a property conversion make all the difference to your VAT costs?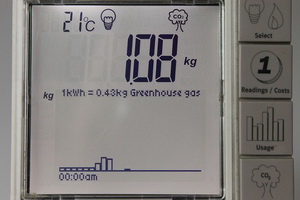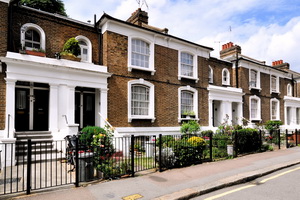 Can you pay less Stamp Duty on a second home?
Buying your second home before your main residence might avoid the additional 3% Stamp Duty Land Tax.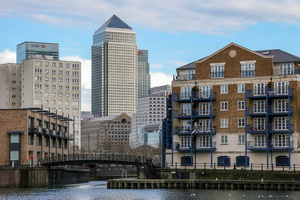 Webinar: Changes for Non-Resident Landlords
In this webinar, chaired by our Head of Property and Construction Heather Powell, our team explore the changes to the Non-Resident Landlord regime.